WELCOME TO The OFFICIAL WEBSITE of 

                              The AUSTRALIAN SPEEDWAY RIDERS ASSOCIATION Inc.

        Patron - Mr.Trevor Harding 

Visitors to this site since 8-5-02





Click on the VSM name to view some top photos from the pages of the no longer published -  Vintage Speedway Magazine in the UK.

Have a look at some great photos from John's career. Click on his name.

Johnny Hoskins the "Father of Speedway" called him "Buck" after a comic strip hero in the Sunday papers. Click on Keith's name for a tribute to this great Aussie sportsman.

Some photos from Bob's career.

The Veteran Speedway Riders' Association of Australia was formed by a group of Vets in 1991. From those humble beginnings the association has grown to have a membership of around 350 in 2023. The Association name was changed to the AUSTRALIAN SPEEDWAY RIDERS ASSOCIATION on June 5th. 2014.We look forward to the support of all current ASRA Members and for some of you younger riders and fans from the '70s, '80s, and '90s come on ! join us NOW.......and let's get stronger.

The Association was Incorporated in August 2016.

President for 2022 -2024 - Phil Crump - Qld.                 

Vice President for 2022 - 2024 - Colin McKee                                                                                       Secretary / Treasurer for 2022 -2024

  Bill Powell


This website was created in 2002 as a private website and is maintained under a yearly rental agreement for the ASRA.

Website is property of Brian Darby  

   or   Mob. 0419976557.

This page was last updated: December 4, 2023
Would you like to hear the sound of a J.A.P. engine or hear Stuart Mountford riding a few laps of his Jawa at Barleigh Ranch ?, if you would click on the sounds heading above.

A new small Brian Darby website with photos and tributes to our early Speedway champions.

Early stages yet.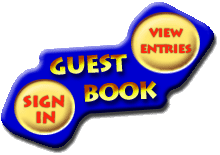 Would you like to let us know that you have visited our site or of your Speedway history ?

To leave a message on the ASRA site -  click on

 Sign In and leave your message and details or to view the existing messages click on 

View Entries.

 ASRA memorabilia is now on display at the Nabiac Museum.

To go to the Museum website click on the link below.

Click here to open a page showing up & coming events for ASRA members. 

2022 - 2024 ASRA Committee

Chris Bailey

Graham Gardiner - QLD

Mark Loiterton - Cootamundra NSW

Terry McKenna - Regalia Officer

Mick Page

Tony Webb - Vic.


Links to interesting websites - click on the logos below.

A Brian Darby website for lovers of Solo Speedway - worldwide.

Click on the heading above.

For one of the best Speedway photo collections in the world - click here

Contacts for the ASRA are as follows

Bill Powell - Secretary / Treasurer

50 Tuffy Avenue

  Sans Souci

  NSW 2219 

Phone: (02) 9583 2706

ASRA Newsletter Editors - Bill Powell & Val Wotton 

Allan Whitfield Roper -aka-Allan Blackburne - a true Aussie Speedway legend.

Click here for Allan's history.

Click on heading to view.

A new webpage on Brian Darby's Vintage Speedway website. A collection of amateur candid photos from the 40s and 50s to which older club members may relate.

Click on the Molly heading.

FOR SALE

 My complete hard copy Solo & Sidecar 

photo collection. A huge collection of photos collected 

over 60 odd years .All sizes.

6x4 - 7x5 - 8x10 -10x12- A4 sizes.

plus a large collection of Australian

Speedway programmes For Sale.

Contact  Brian Darby

Bill Sticpewich - one of our forgotten Aussie Heroes both in Speedway and War duties.

To view Stippy's record click on his name.

A Brian Darby website for lovers of Sidecar Speedway - worldwide.

Click on the heading above.

Affiliated with Motorcycling Australia. 

Now available to ASRA members - The VSRA-ASRA - The Years

Enjoy a look back through time as the Aussie Vets & International guests get together  for Annual Re Unions - Member Price $ 25 Au + $ 4 P&P Within Australia 

DVDs available to club members.

PAY PAL available for DVD purchases.

Contact  Brian on

I have a range of Old Bike Australasia magazines For Sale. Please contact me if you need any back copies.  Brian Darby on

or on Mobile  0419 976 557

"The ASRA publishes a high quality glossy coloured magazine. Each issue contains approximately 30 pages and is published in January, April and September. It includes articles relating to various eras of motorcycle speedway, plus reports of current events and classic machine restoration projects, historical speedway articles, along with many other news items of interest.

Current September 2023 Issue 57 

Some of our past Aussie Solo stars.

FOR MY RANGE OF TOP VIDEO & PHOTO DVDS CLICK ON THIS HEADING 

Some of our past Sidecar Stars

The WORLD of SOLO SPEEDWAY - A Twin Disc PHOTO DVD of over 630 quality photos.

ASRA member price $ 65 + P&P.

2003 Re Union Dinner - Members and Guests..

 photo by Brian Darby

It is with regret and sadness that I advise of the passing of ASRA Member and friend, Bob Murphy. 

 Bob passed away peacefully on Thursday morning, 16th November 2023 in hospital in Queensland. 

He was aged 74 years. 

Bob endured a long illness of pain and suffering. He was a long time former Fairfield NSW resident. In later years he moved to Caloundra in Queensland. In his pre-teenage years he became very good friends with fellow Fairfield resident, Gordon Guasco. Bob's friendship and support for the great Gordon Guasco lasted his lifetime. It is ironic that Bob has passed away on the anniversary date of Gordon's passing, following the injuries he received in a tragic racing incident at Liverpool speedway Sydney 53 years ago on 8th November 1970.

Rest in peace Bob - Kind regards  Bill Powell

MESSAGE FROM SECRETARY  ( 20.11.2023 )

Election of ASRA Executive and Committee Brought Forward

In late September whilst I was away, my residence at Sans Souci NSW was subjected to a major water leak in a split flexible hose under the vanity in an upstairs ensuite.

Unfortunately, this leak went unnoticed for two and a half days and caused severe flooding to both levels including the collapse of the ceiling in the downstairs dining room and kitchen. The premises have been deemed unlivable and restoration is estimated to be at least six months.

This incident has impacted heavily on my role as Secretary/Treasurer of the ASRA. Unfortunately, I am unavailable to continue running the Association at present and have asked the Committee to liaise with each other to formulate a plan for the continuation of the ASRA operations. 

 At this time no Committee decision regarding this has been made.  

Next year, 2024, is the election year for the ASRA Executive Committee's next term of office and as per the Constitution, all positions will be open for election. I have indicated that it is my intention to not re-apply for the Secretary/Treasurer's position but will still remain an active member of the Association.

My aim is still the preservation of speedway history and associated memorabilia for future generations I hope to continue to participate in exhibiting 

bikes and memorabilia at show days.

With the current limited resources, Val and I will still be producing the December/January 2024 Newsletter

So, in the interim, 

I have proposed that the election of the ASRA Executive Committee be brought forward from October 2024 to April 2024.